Professional Congress Organisers, or PCOs for short, form part of the core target group for MCH Guest Events. But what exactly does a PCO do every day and what does working with the team at Congress Center and Messe Basel involve? Sabine Adam, Chief Key Account Officer at Congrex Switzerland, with its head office in Basel, told us all about this in a personal interview.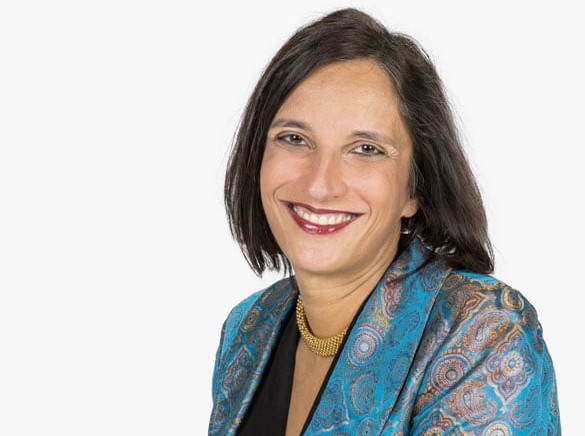 Ms Adam, what does your typical working day look like?
Our day-to-day life is governed by the pressure of deadlines and numerous different projects running in parallel. While this makes our work very exciting, it can also be particularly exhausting. We're constantly endeavouring to satisfy our customers' needs while, at the same time, keeping an eye on the requirements of our suppliers and sponsors and the participants at our events. Many outsiders think that our job is super cool and just see us repeatedly jetting around the world. But our profession is certainly a demanding one, involving a great deal of detail and sometimes even backbreaking work. Organising congresses is like doing a big jigsaw puzzle – we have to put all the pieces together in the right place to get a perfect result. Just like in the building industry, the different trades all have to work together seamlessly. If one of them doesn't perform their work correctly, this will affect all the others. But while the handover of a building can be delayed, for example, there's no changing the date of a congress and everything has to be delivered on time. Young and inexperienced employees in particular often find this much more stressful than they had imagined.
What points of contact do you have with the MCH Guest Events team?
The Congress Center Basel is a conference centre that we have a great deal of contact with. It forms one piece of the puzzle that we have to put together and it's a very important piece, since we use a large number of MCH Group services and our interaction with their team is decisive for a successful outcome. For us, it's a home game, as it were. We've known each other for many years now and have become friends in the meantime. While that makes it easier to work together, it can still be challenging at times when new employees are in contact with one another. Both sides have a great deal of experience, however, and we've always been able to manage things well to date.
What, from your point of view, are the aspects that favour Messe and Congress Center Basel as a venue?
The Congress Center Basel is a compact and clearly laid out congress centre that is ideal for medium-sized conferences. The rooms are bright and equipped with modern installations. The modular elements that are now available in Hall 4.0 too have made this hall even more flexible. Together with Hall 4.1. it offers ideal conditions for events with large accompanying exhibitions.
What changes came about in the economic climate at the Basel location during the acute phase of the pandemic and its aftermath?
To begin with, I was afraid that the market would never recover and I'm amazed at how rapidly everything has taken a turn for the better. I was surprised to see that predictions to the effect that the world had gone digital have not been fully confirmed. On the contrary, people have realised just how important personal contact is and have seen that digital exhibition stands are of little or no use. We're naturally having to revise our existing formats, because straightforward frontal teaching can also be done digitally and those interested in listening to what is being said can do so from wherever they happen to be. The situation is different for discussions, workshops and larger meetings, however, since these can only be held in person. While digital does indeed offer many advantages, it quickly comes up against its limits when a true exchange of knowledge and learning from one another is required. Viewed from this angle, Covid-19 was an experience that we could have done without. But it was also something that I, like many of my colleagues, learned a great deal from. The saying "everything is good for something" would seem particularly apt here, since we have emerged stronger from this crisis than before.