State-of-the-art event technology and infrastructure leave nothing to be desired
Good technical equipment is crucial for the success of an event. State-of-the-art technical equipment awaits you at Messe Basel and the Congress Center, including a fully equipped streaming studio. We additionally provide you with an experienced team of technicians to guarantee the smooth running of your event. And that's not all: you can also obtain any furniture you need via us – from lecterns through to lounge furniture.
Event technology
The Messe Basel and Congress Center locations are all equipped with state-of-the-art technical facilities. If you are planning an event with us, the conscientious preparation of a sound and lighting concept is part of the service that we offer. And when it comes to communication technology, we can similarly satisfy the most stringent of demands. All our rooms and halls are equipped with free WiFi and, for live transmissions from outside, we can also have recourse to a glass fibre connection.
Furniture
There is no denying it: however much time you devote to planning, it will be the "look" of your event that ultimately determines whether it is a success or not. What, therefore, could be more fitting than to use the furniture that has been specially designed for the rooms and spaces in question? We can offer you a comprehensive collection of seating, tables, lecterns, podiums, partitions, coat racks and aids for your presentations. Let us inspire you!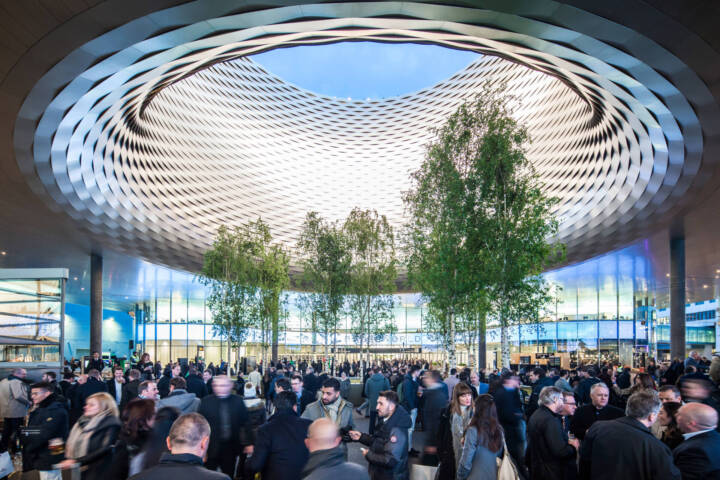 We're there to advise and assist you in organising your event, and also well before this. Let's discuss what we can do for you.
Get in touch with us!