A city of culture, a trade fair city and a university city – Basel is described in many different ways. Whichever aspect of the city is highlighted, one thing is quite certain: not only will you find the perfect conditions for your meeting or event here, but also an enormous range of different options.
The city with a Swiss soul and a European spirit.
Although Basel is located in the north of Switzerland, it still offers plenty of southern flair. This city on the Rhine borders directly on Germany and France, right at the heart of Europe. This is why the inhabitants of Basel have always had a certain cosmopolitan outlook and make excellent hosts. And anyone going down to the banks of the Rhine on a summer evening will immediately feel as if they are on holiday.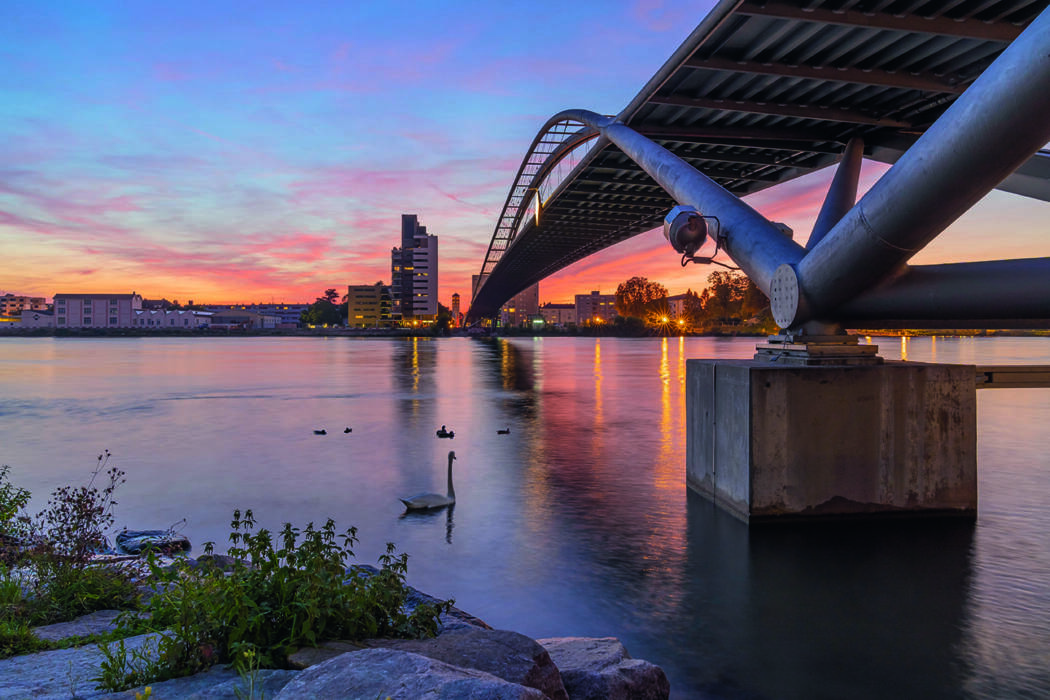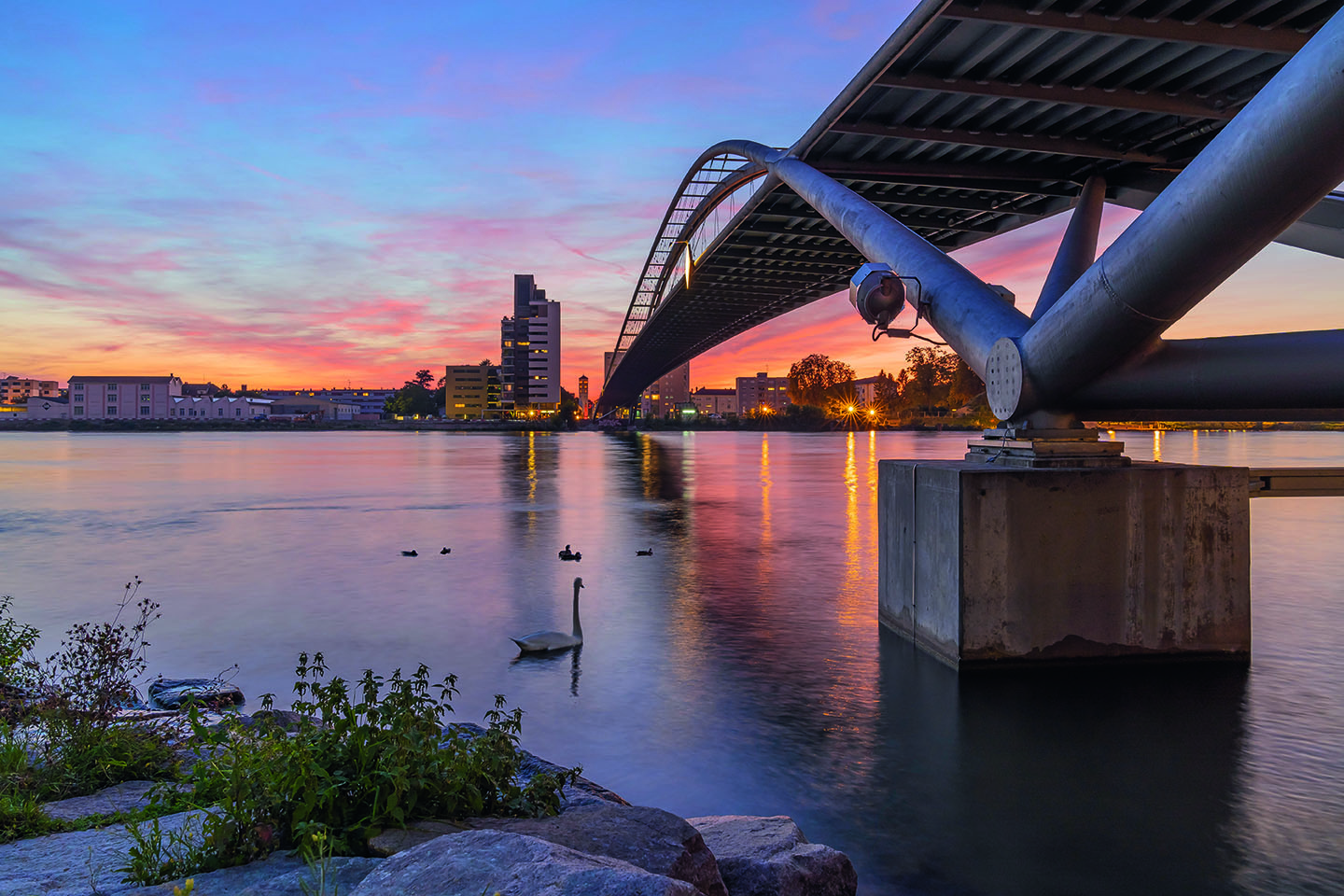 All roads lead to Basel.
Getting to Basel couldn't be easier – you can fly to EuroAirport Basel-Mulhouse-Freiburg, take the train to one of Basel's three railway stations, or come by car via the well-developed road network. And Zurich international airport is similarly just a stone's throw away, with direct rail connections in 90 minutes.
The right place for business and enjoyment.
Basel is not only a popular venue for trade fairs and congresses but also has plenty to offer after work. This is why it is particularly attractive to have the Messe Basel premises located in the very heart of the city. You can then stroll into the old town on foot during the lunch break or in the evening, with no need to squeeze onto a crowded train. That makes for a high-quality stay!
Green zones galore in Basel.
The River Rhine in Basel is so clean that it has long since outstripped the local swimming pools. On hot days, thousands of keen swimmers plunge into the cool water. And great importance is attached to sustainability in other respects too, with each city district having at least one park. Apart from this, 100% of the energy consumed within the city comes from renewable sources.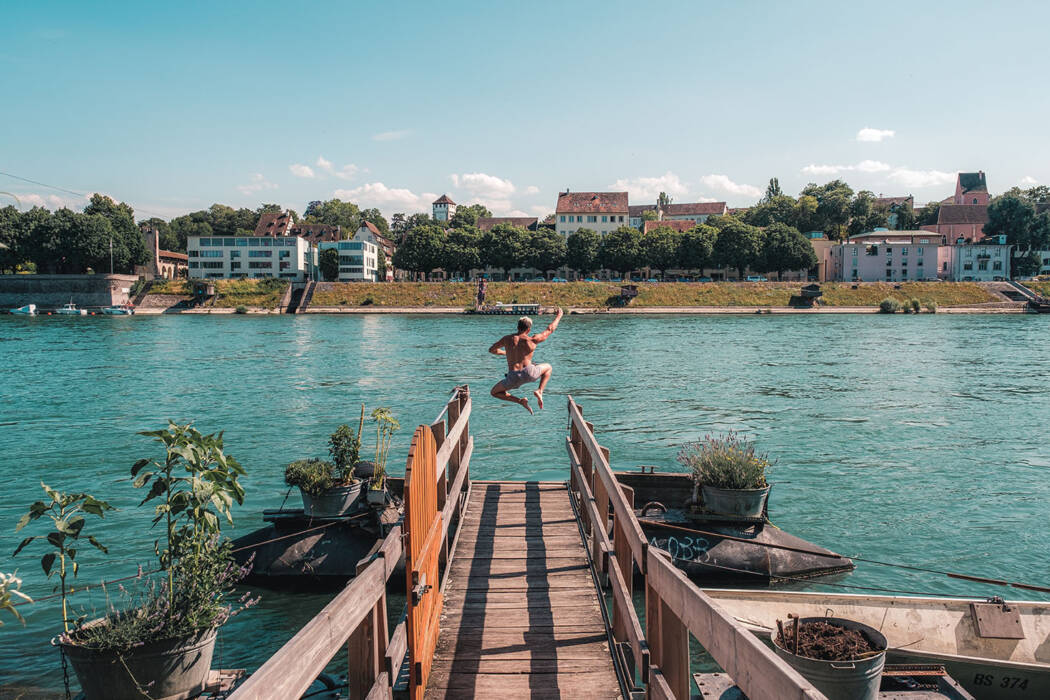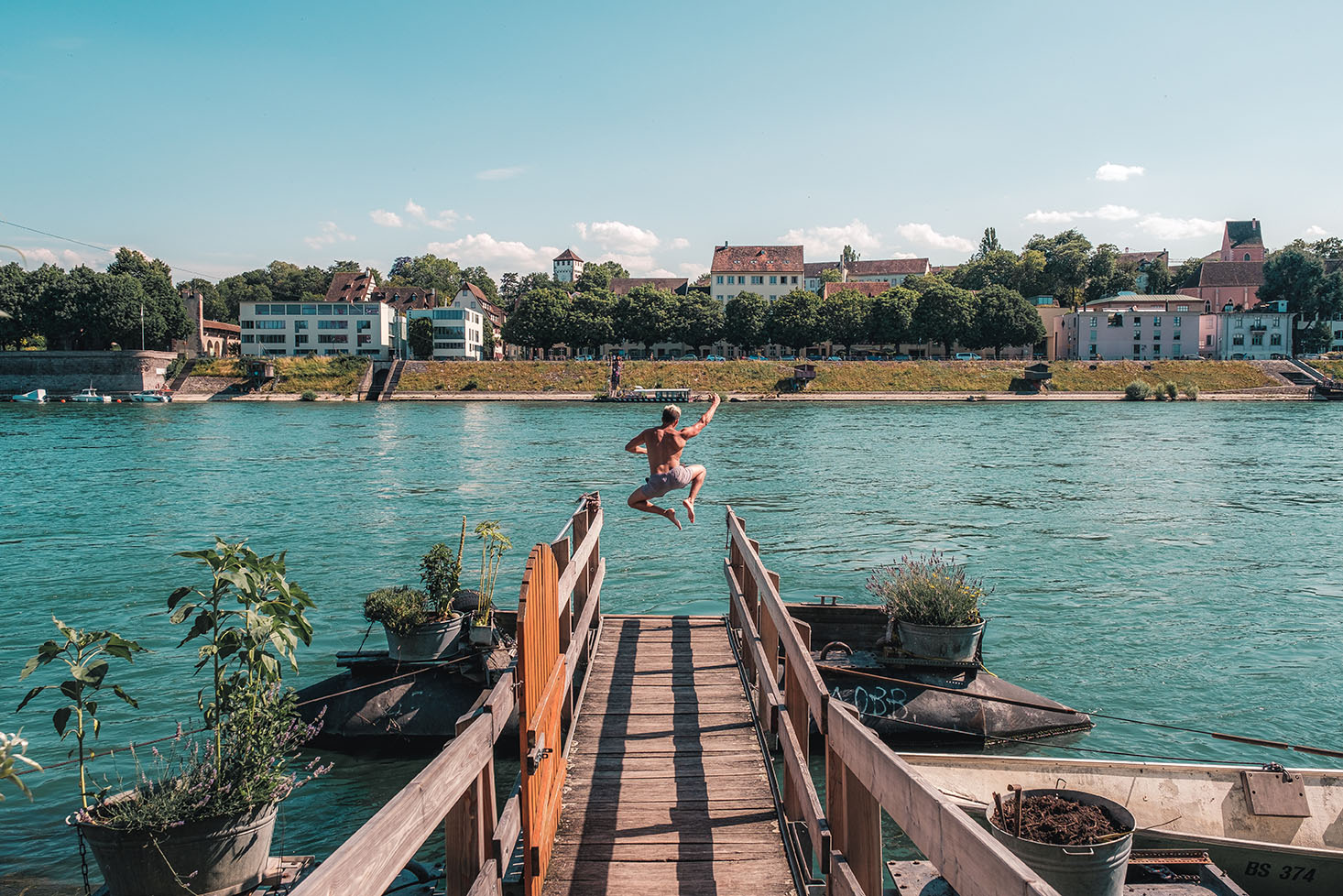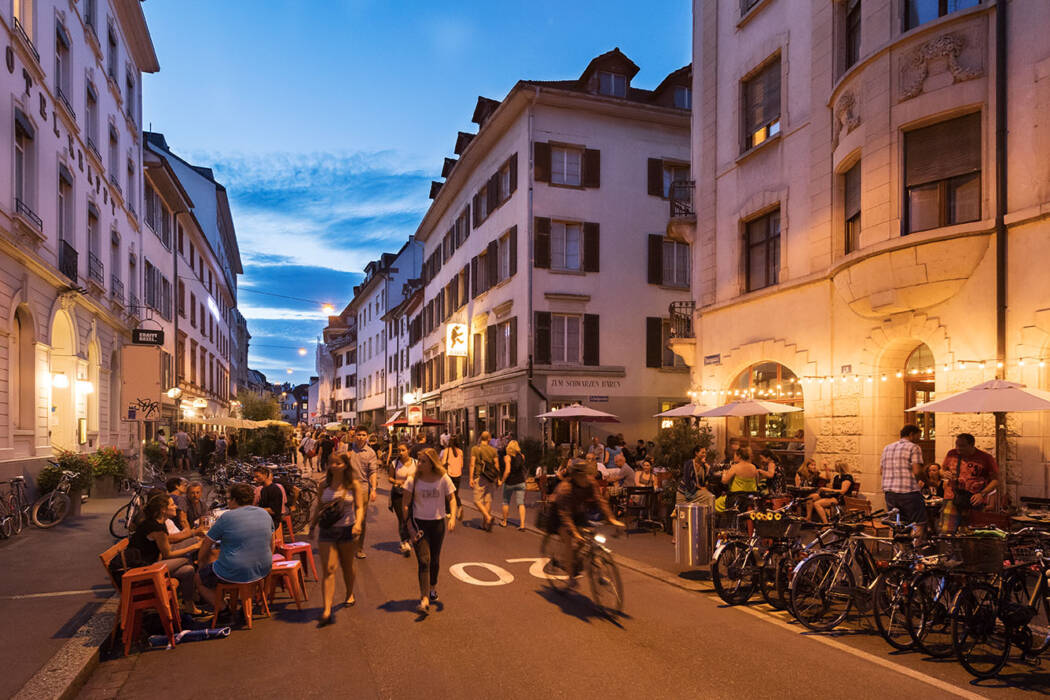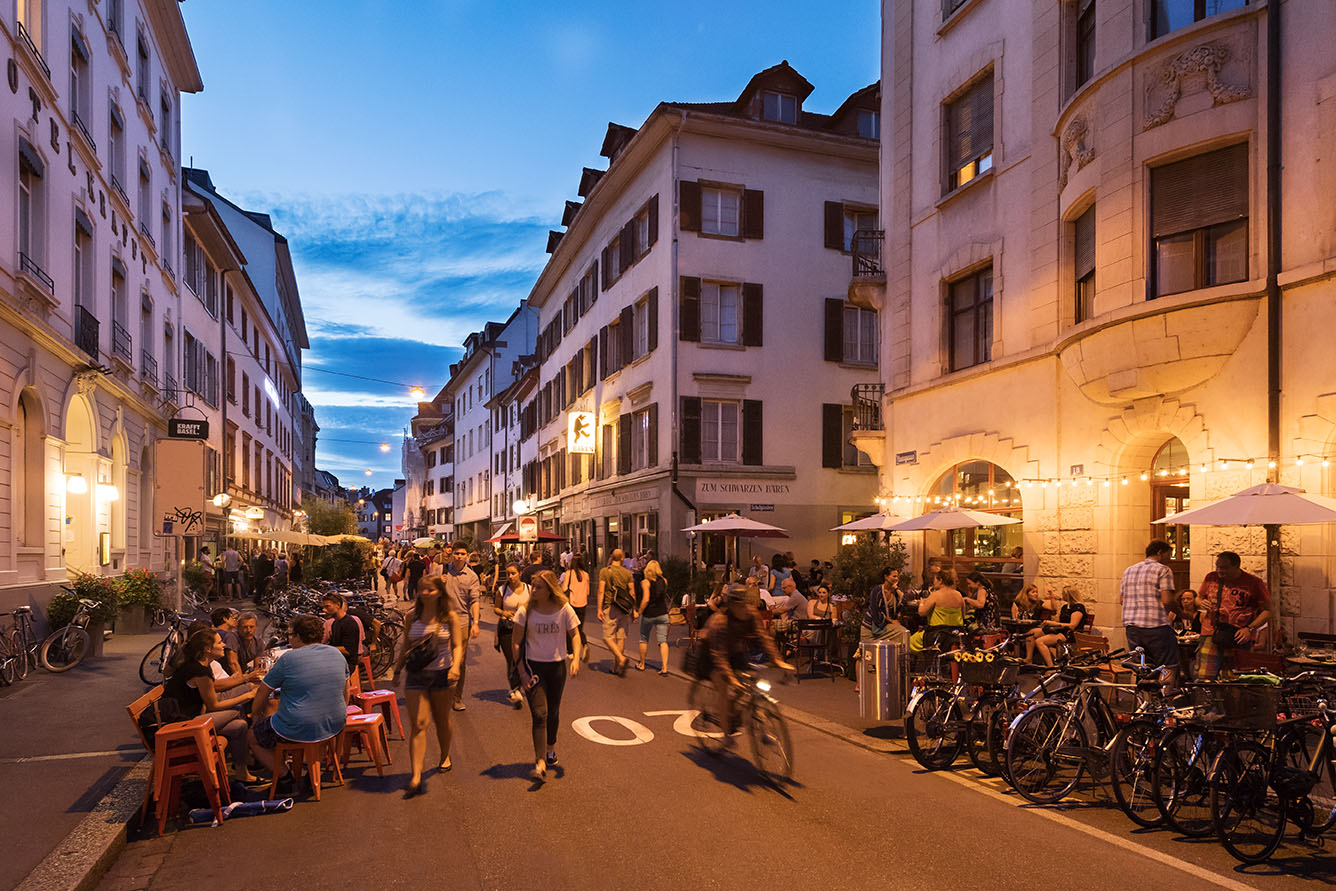 Make night into day – or vice-versa.
There's always something going on here, because a varied gastronomic scene and an active nightlife await you in Basel. A whole range of different events also take place in the course of the year. And if you should happen to get tired, some 10,000 hotel rooms are at your disposal, with 1,000 of these within walking distance of Messe Basel. Those who prefer a more familiar atmosphere have no fewer than 4,000 Airbnb offers to choose from.
The chemistry's right in Basel.
Basel is home to two internationally leading chemical companies F. Hoffmann-La Roche AG and Novartis. Many other companies from the agrochemical, life sciences and logistics sectors, the financial industry and also information and communication technology are similarly located here. It is thus no wonder that our economic region is regarded as the most dynamic in Switzerland and one of the most productive in the world.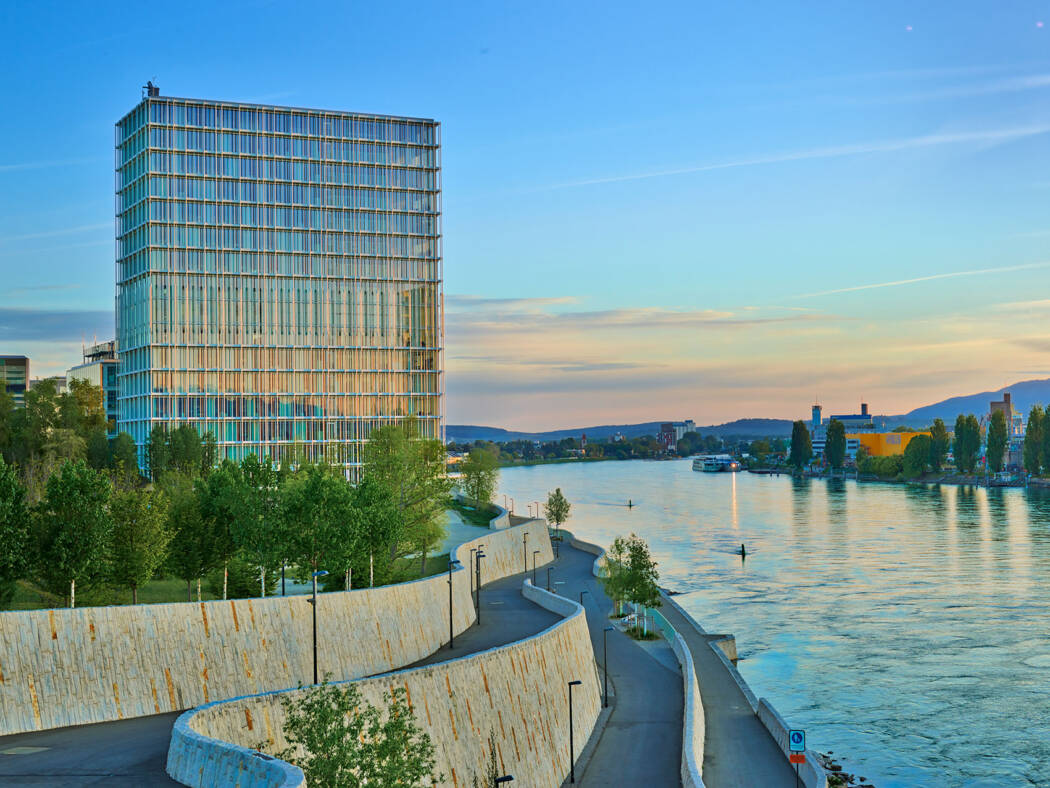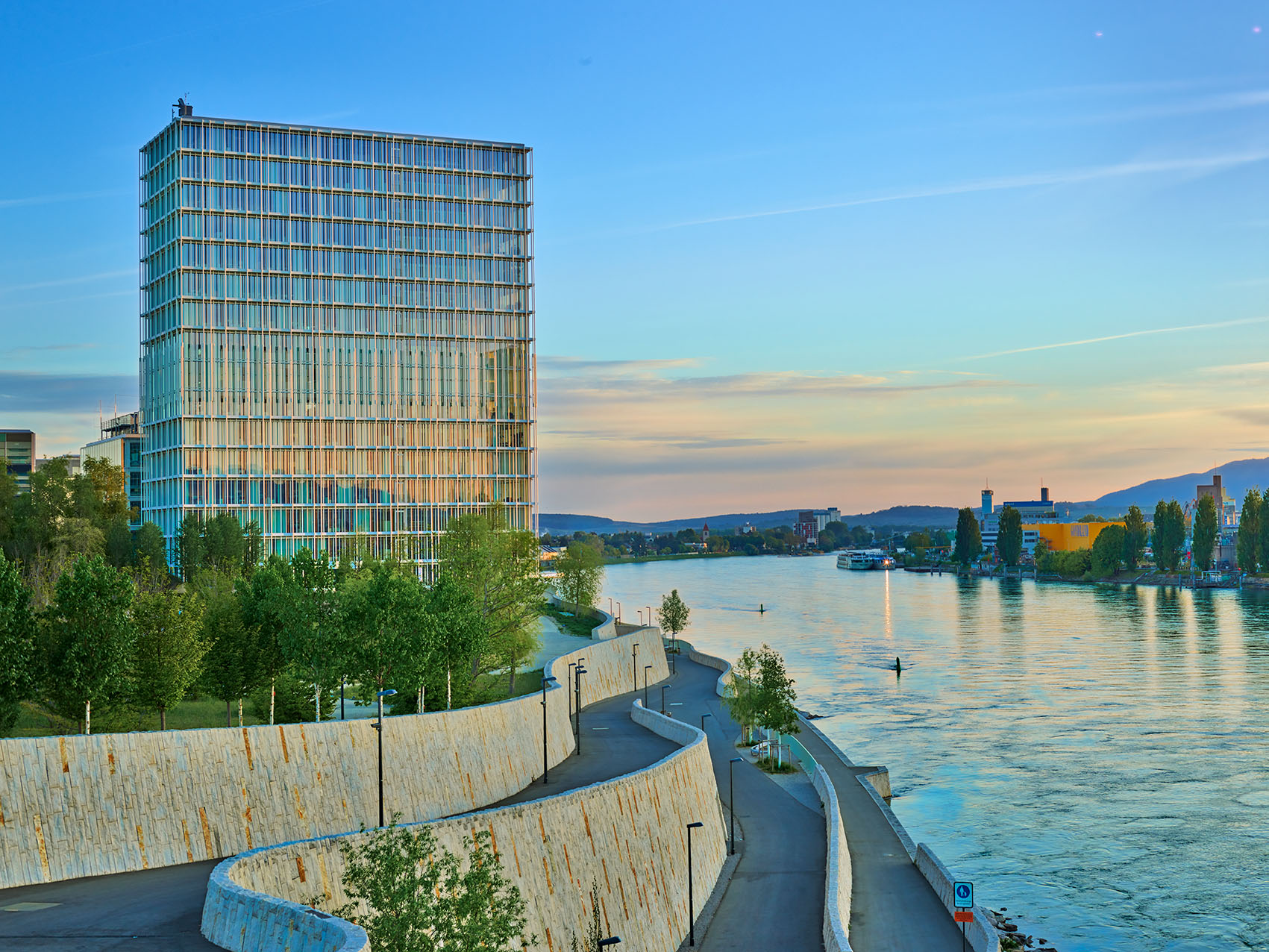 Where science abounds.
The University of Basel was founded in 1460 and is Switzerland's oldest university. Today, the city still benefits from the many people that the university attracts – through their youthful joie de vivre, on the one hand, and also through their knowledge, on the other. Basel is now regarded as one of Europe's leading teaching and research locations for the life sciences and medicine, as well as for energy and cultural sciences.
Getting around is easy.
Like all Swiss cities, Basel benefits from its manageable size, because you can get rapidly from A to B. Public transport will take you wherever you want to go both quickly and punctually, including over the border into Germany or France. And the best thing about it – as a hotel guest you automatically receive the BaselCard, giving you free travel on the trams and buses. The card also offers additional benefits, such as free WiFi in Basel and reductions for a large number of cultural and leisure activities in the region.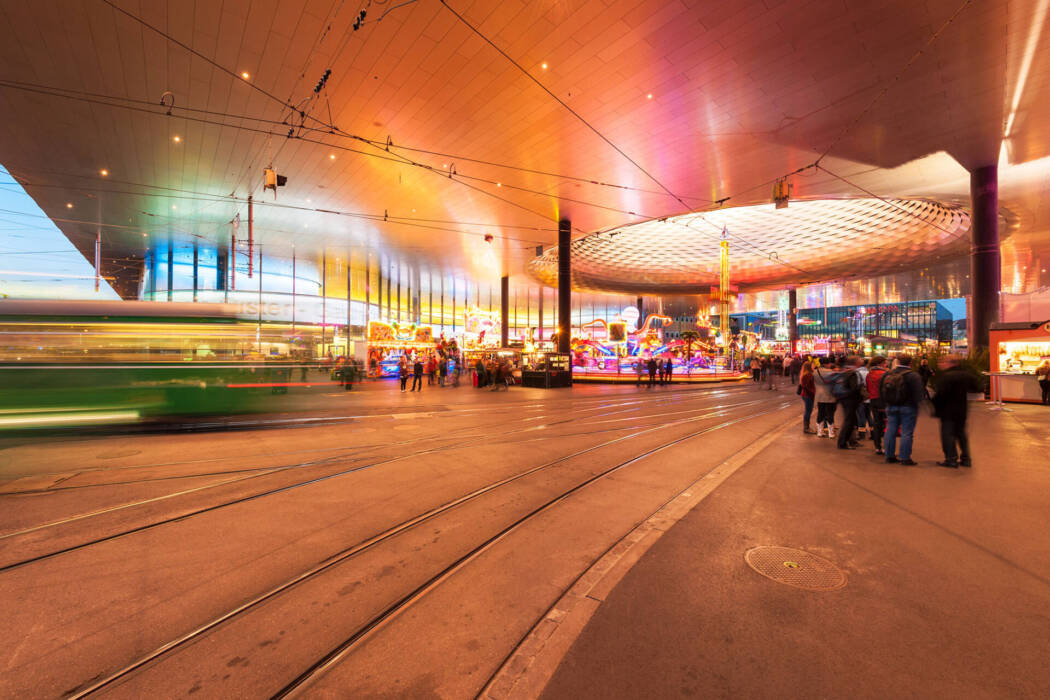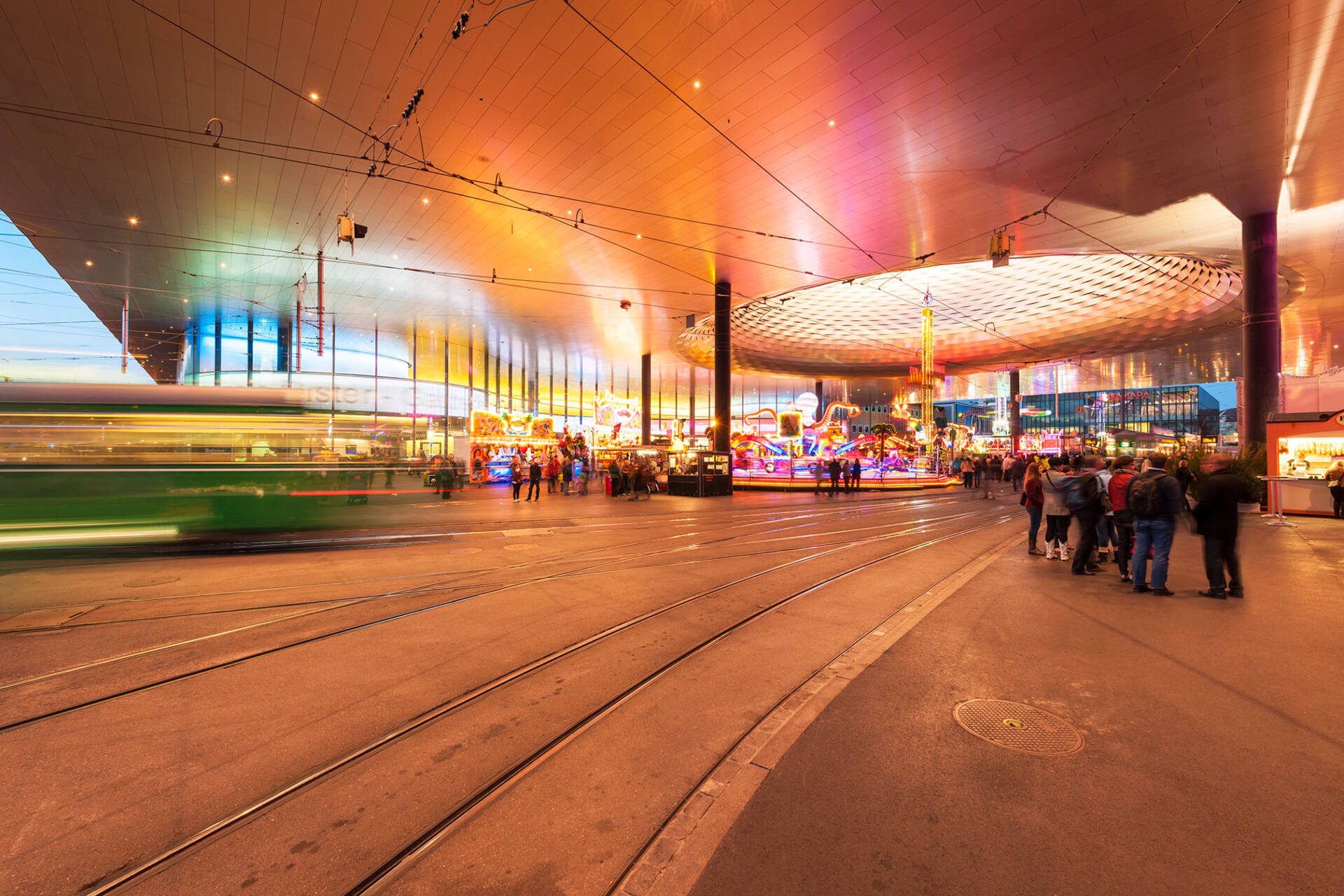 We know all the rules of the art.
It is not by chance that Basel is regarded as the cultural capital of Switzerland. After all, the city can boast 40 museums within its area of just 37km2, which works out at more than one museum per km2! Existing and aspiring gallery owners, collectors and celebrities are also familiar with the name of the city for another reason. It was here that Art Basel, the most significant contemporary art show, was founded 50 years ago.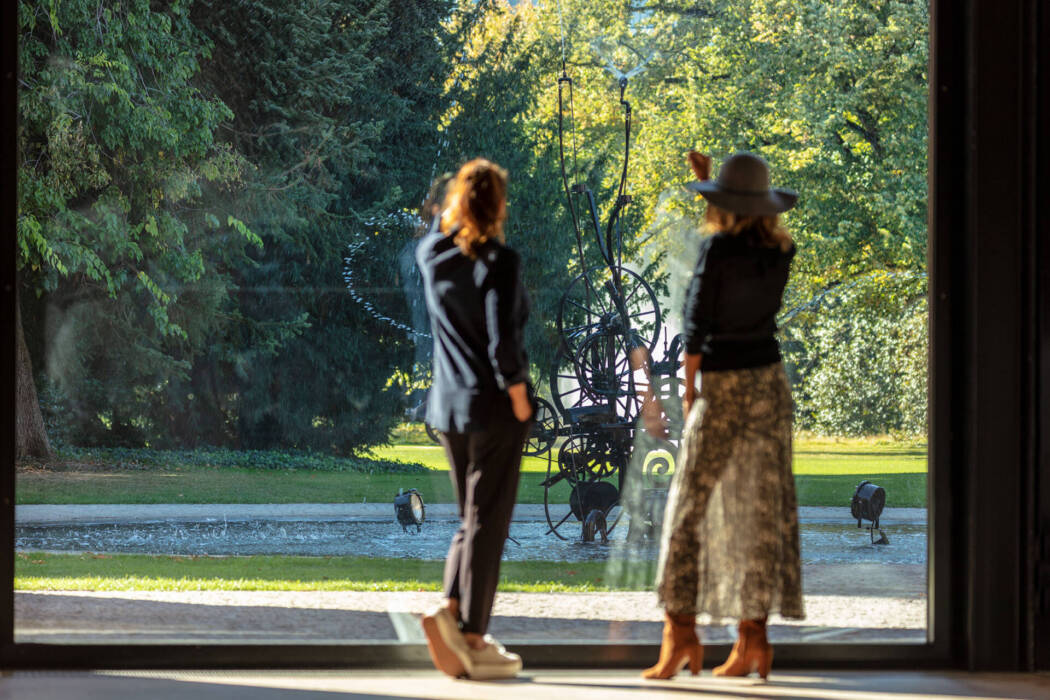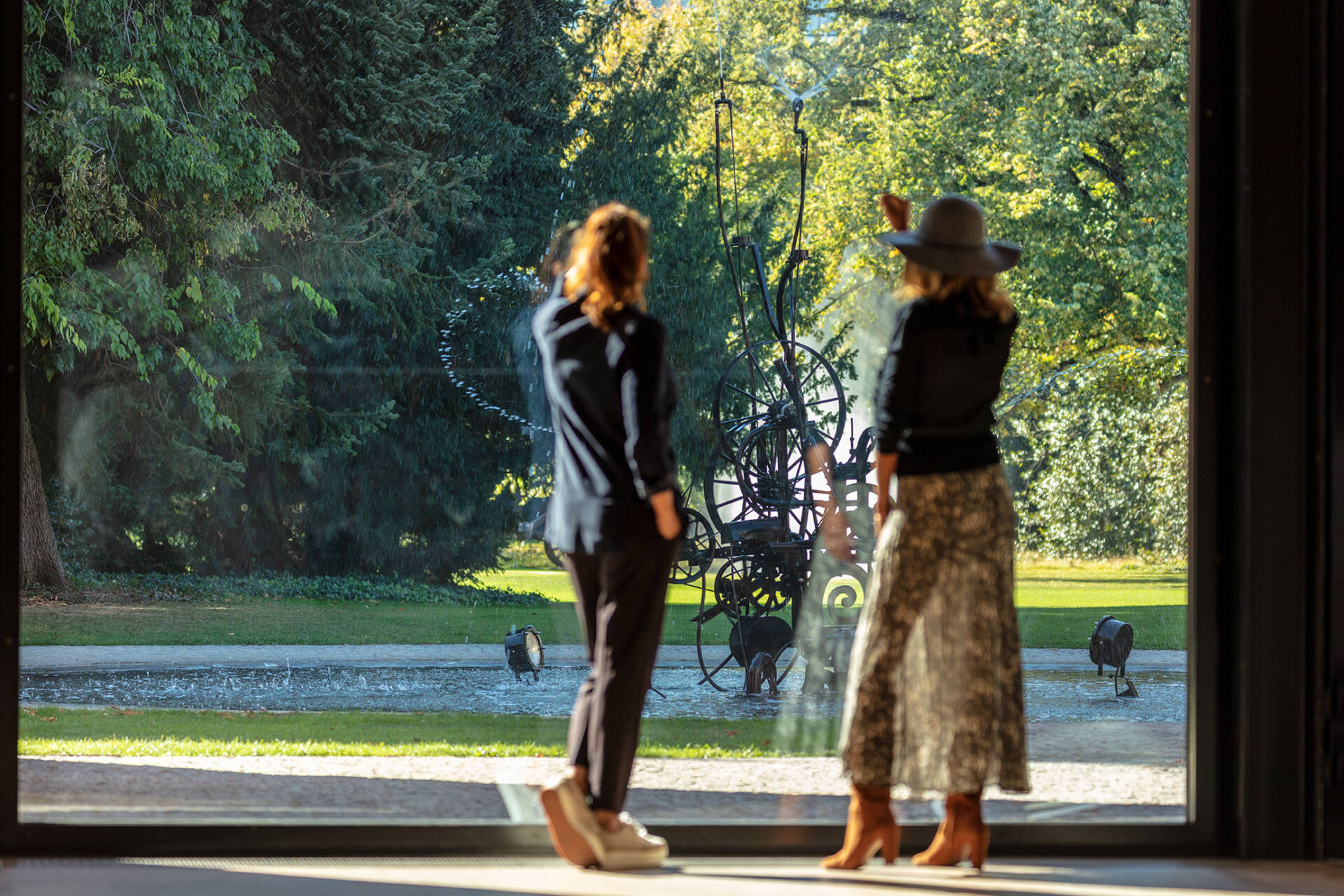 Really great tennis!
Our city's most famous ambassador is none other than Roger Federer. And he still likes to come back to our city on the Rhine – when the world's tennis elite comes to the Swiss Indoors, for example. In his youth, he earned his spurs as a ball boy at this tournament in his home city, and, as a professional, he has been able to hold the coveted trophy aloft several times already.