This three-storey complex was completed in 2013 as an extension to Hall 1 that had opened back in 1999. Access is from the North and South Foyers in the City Lounge, with its striking atrium. The hall is also linked to the Congress Center Basel via a raised walkway, has a unique inscription system with a 112 m-long LED light band and complies with Minergie Standard BS-054. Exhibitions with multi-storey stands, events that require stage and platform structures, and other major occasions are just a few of the countless options that can be accommodated in this unique building designed by star architects Herzog & de Meuron.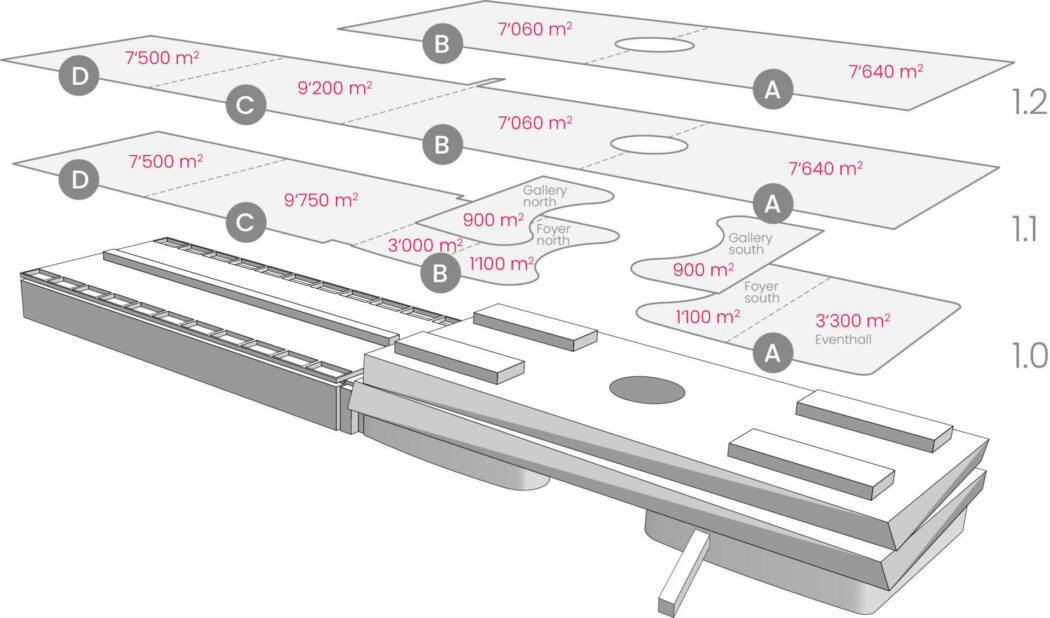 Event Halle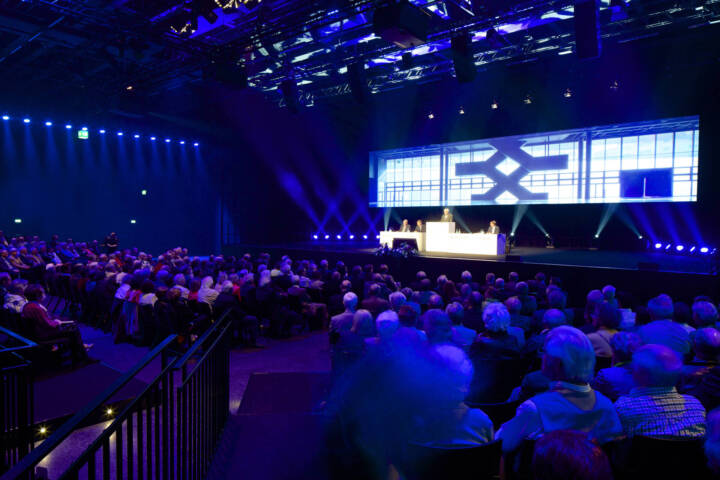 The multifunctional Event Hall on the ground floor of Hall 1 is especially suited to plenary sessions, concerts, banquets, exhibitions and sports events.
Find out more
MCH Lounge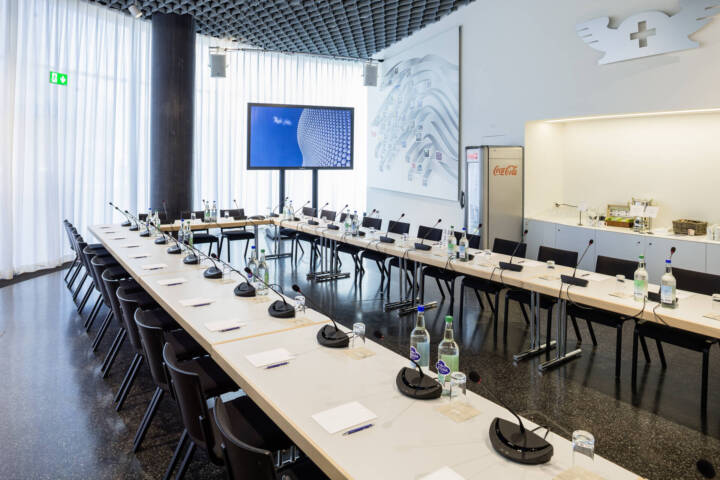 The MCH Lounge is located in the southern section of the Foyer leading to Hall 1 and is a particularly popular venue for board meetings, media conferences, receptions, readings and other small events.
Find out more
Accessibility
The Messe and Congress Center Basel are fully accessible. WOK:GO supports Switzerland's tourism industry in addressing the travel requirements of people with disabilities, senior citizens and families with small children in an appropriate and targeted manner. You will find the information here: