A smoothly running event is halfway to success
You've spent a great deal of time planning your seminar, conference or trade fair, and now the date has come round at last. With us, you benefit from well-tested procedures in this phase too. Here we tell you which services are available to you. And if you have any further wishes, you can call upon our network. Our longstanding cooperation with local partners means we can offer you advice and support on a whole range of matters.
Logistics
Messe Basel and the Congress Center work with a state-of-the-art, innovative logistics process. All journeys to transport goods to the exhibition site must be registered for a specific time slot beforehand. This prevents any congestion when deliveries are being made and ensures that your stand assembly can proceed smoothly.
Stand construction and event structures
No matter whether you require a stand, rigging or inscriptions: our team is there to advise and assist you with the construction of your event infrastructure. We can take care of some things straightforwardly in-house and, for everything else, we are able to call upon our competent network of partners. Expomobilia is the most important partner here – a subsidiary of the MCH Group. Specialised in exhibition and event structures, the company has more than 40 years' experience in this area.
Accompanying exhibition
If you would like to hold an accompanying exhibition at the Congress Center Basel, just give us a call and we will relieve you of all the work involved – from the concept through to implementation, and from compilation of the CAD plan right through to stand construction. For larger-dimensioned projects you can also work with our partner company Expomobilia with its longstanding experience. Whichever approach you choose, your exhibitors can order what they need in the online shop and will be billed directly by us. During your event, we will provide you with a contact person to deal with any concerns you may have.
Customs clearance
Many of our exhibitors come from abroad – if you are one of them, you will doubtless be pleased to hear that we make it as easy as possible for you to import your products into Switzerland. We have a Swiss border customs office located directly on our exhibition site. This allows you to benefit from lower costs and easier handling and hence avoid long waiting times.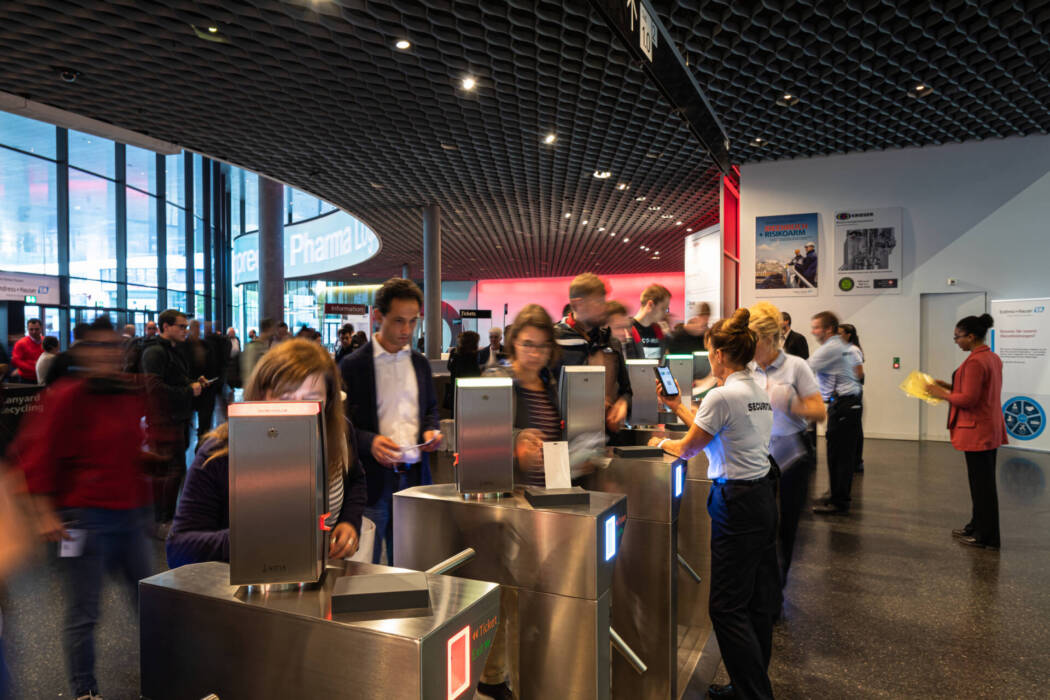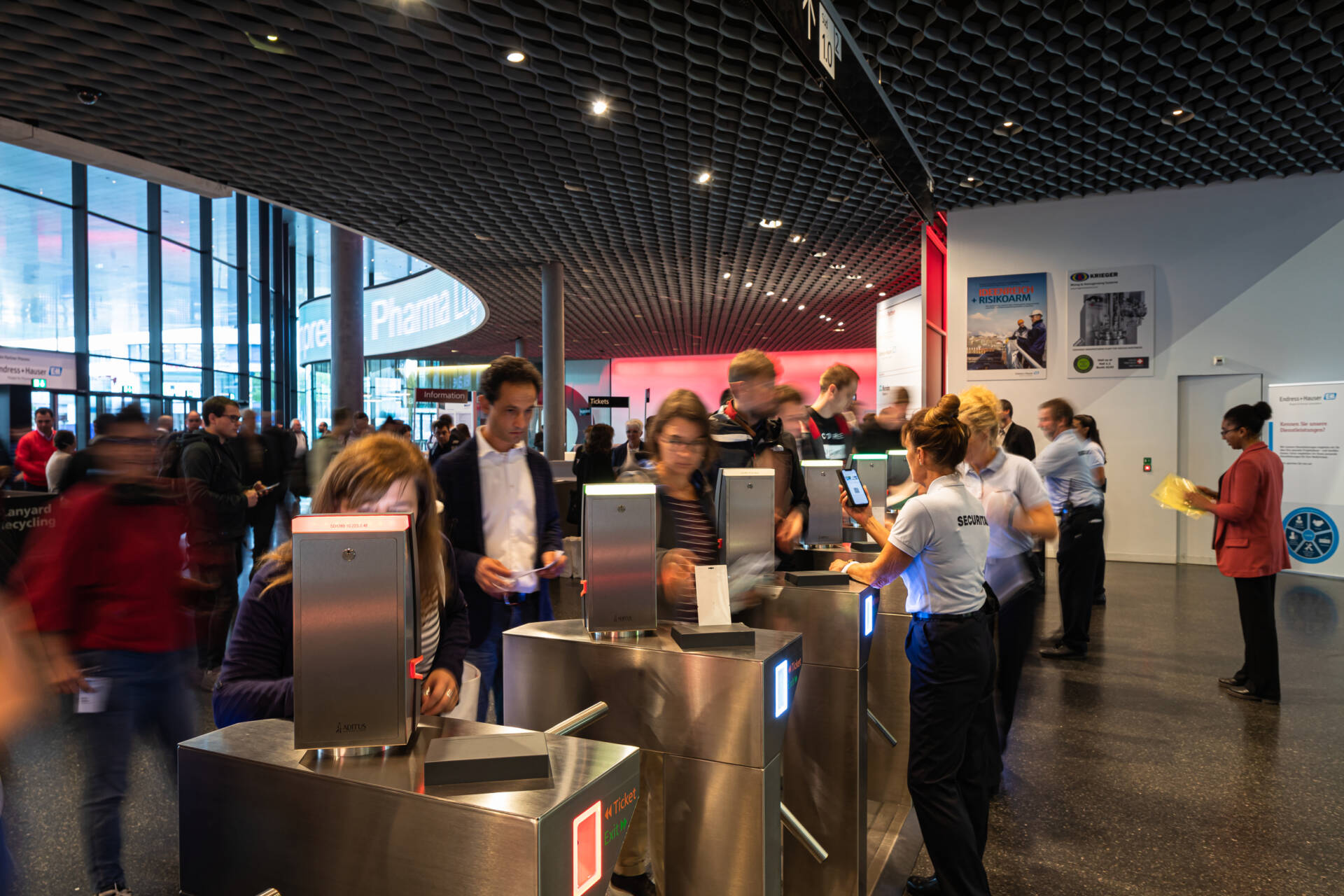 Ticketing
Comprehensive guest management services are also available at Messe Basel. We take care of ticketing in-house, together with visitor registration, and conduct the admission checks by means of a self-badging gate. We additionally take charge of the rapid and straightforward printing of the badges for the gate. Alongside this, we can provide you with a range of statistics and evaluation options.
Safety
We attach great importance to safety. We thus have comprehensive technical and personnel measures in place to ensure the well-being of our guests and event organisers at all times. This includes clear visitor guidance in the event of an evacuation and the positioning of defibrillators at all neuralgic points in our venues.
In the event of an emergency please contact the Messe Basel Alarm Control Centre: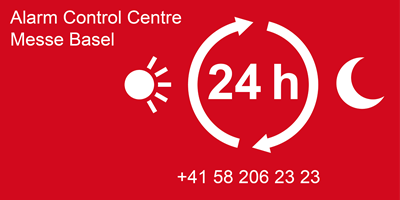 Cloakroom service & hostesses
Our hostesses always welcome your guests with a smile as they conduct the admission checks. In the cloakroom, they ensure that jackets and valuables are stored safely as a matter of course. And, in the conference room, they assist with question-and-answer sessions and show participants to free seats. You, as the event organiser, decide whether these ladies and gentlemen should wear the MCH uniform or be dressed in the colours of your corporate design.