Several meetings of industry insiders are being hosted at Messe Basel and the Congress Center Basel in the near future. In May, the most important representatives of international associations and the managing directors of Europe's largest trade fair centres are expected and then, in July, a summer meeting of the Professional Association for Trade Fairs and Exhibitions (FAMA) is being staged here.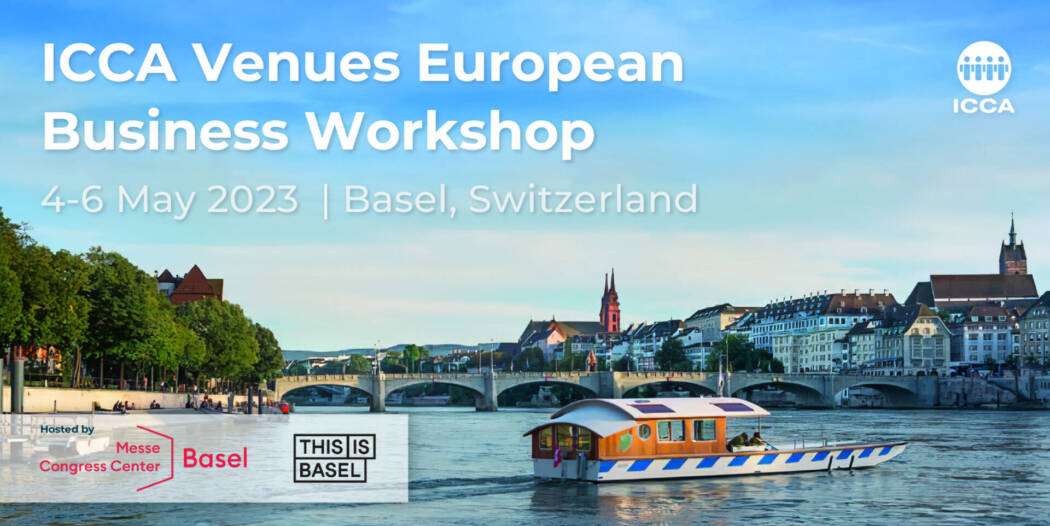 The International Congress and Convention Association (ICCA) is holding a business workshop at Basel's Exhibition Square from 4 to 6 May 2023 and will be welcoming those in charge of twelve venues or associations together with their customers. From 15 to 17 May 2023, the European Major Exhibition Centres Association, or EMECA for short, is holding its GA in the premises of the Congress Center. And, after this, FAMA is staging a joint trade fair conference together with Austrian trade fair association "Messen Austria" and the Swiss Expo Event association.
If we take the number of guests as a reference value then all these events are far from ranking among our annual highlights. "But the people that we reach through them are highly significant, since most ICCA members have a say in the choice of destination for a whole range of events", says Silvia Decker, Head of Marketing & Communications at MCH Exhibitions & Events. "The other two events are aimed at our competitors, which is why we are particularly looking forward to engaging in discussions with them."
Jonas Scharf, Deputy CEO Exhibitions & Events, also sees it as a good sign that the first half of 2023 is bringing such high-calibre visitors. "This is an opportunity that my team and I will be making the most of", he explains. "Because, ultimately, there is hardly anything more effective than showing people the benefits of our city directly on site." Participants at the three event-industry meetings can thus look forward to a very warm welcome for all the parties involved.