After a two-year halt due to the pandemic, the Baloise Session is finally making its comeback from 27 October to 11 November 2022. And this special edition boasts an exceptional line-up, with the promise of unique concerts featuring international superstars and attractive newcomers.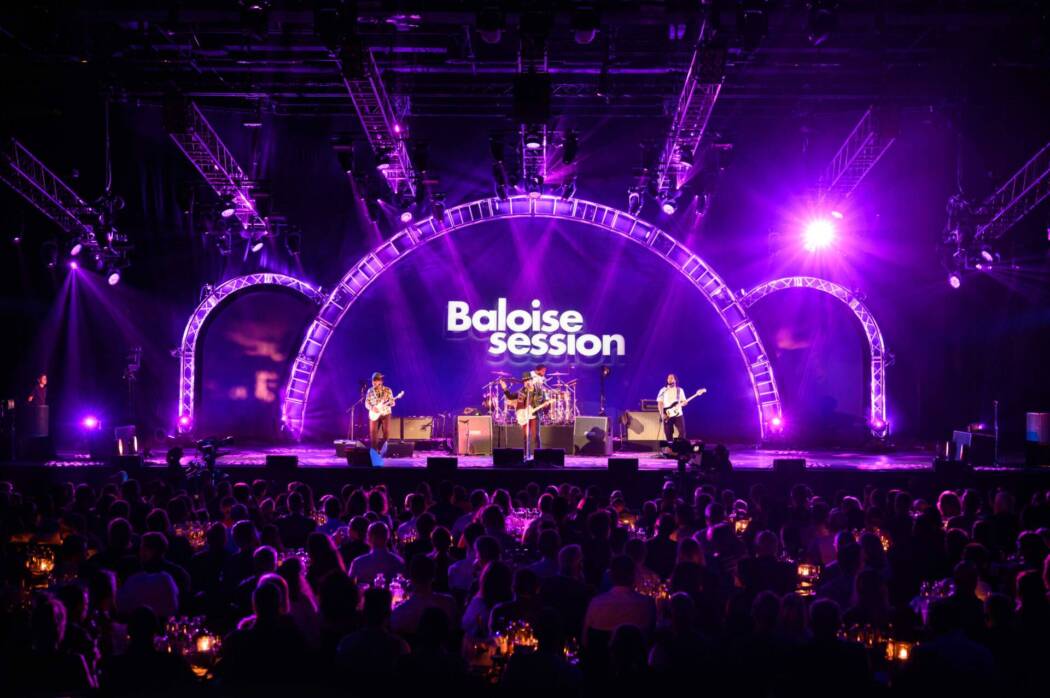 Business first and pleasure later? Not at the exhibition site in Basel – here you can enjoy both together! Not only are specialist conferences and major congresses hosted here but also an eminent music festival. And one of the features of this festival is that it has two different acts scheduled for every evening – making for exciting moments. With US pop band OneRepublic and the newly discovered Kings Elliot from canton Schwyz, the first gig certainly has the potential to generate catchy tunes. And also included on the programme are Jan Delay, Lewis Capaldi, Zaz, Kodaline and Morcheeba, plus a number of others, all of whom are true crowd-pullers.
After these two years in which the festival was only able to make its mark with virtual appearances, director Beatrice Stirnimann can scarcely await the resumption of live operations. "How we have missed it all – the delightful encounters, the magical music experiences with friends and the exceptional stage performances. Now it's all returned again – stronger and more intensive than ever before. Welcome back to the Baloise Session!" Jonas Scharf, Head of MCH Venues, is also really looking forward to this event. "The Baloise Session not only helps make our locations known beyond our country's borders", he says. "It additionally highlights just how extremely versatile our premises are."
Further details are available here – we wish you an entertaining visit to the Baloise Session!