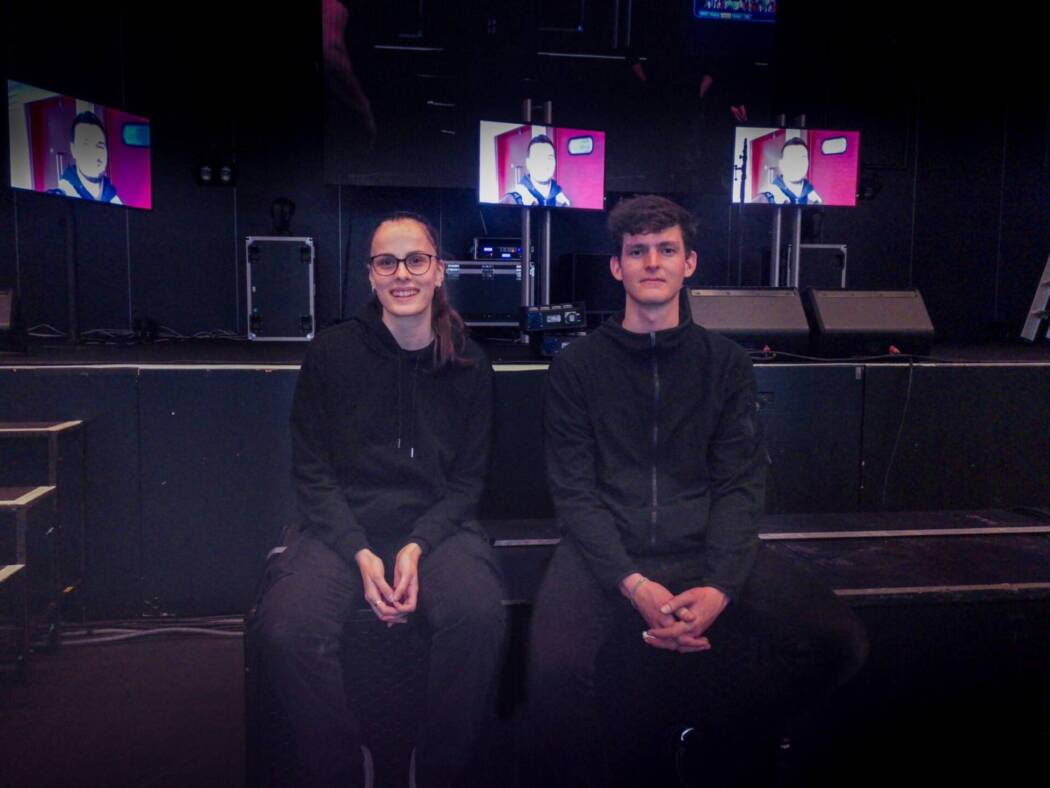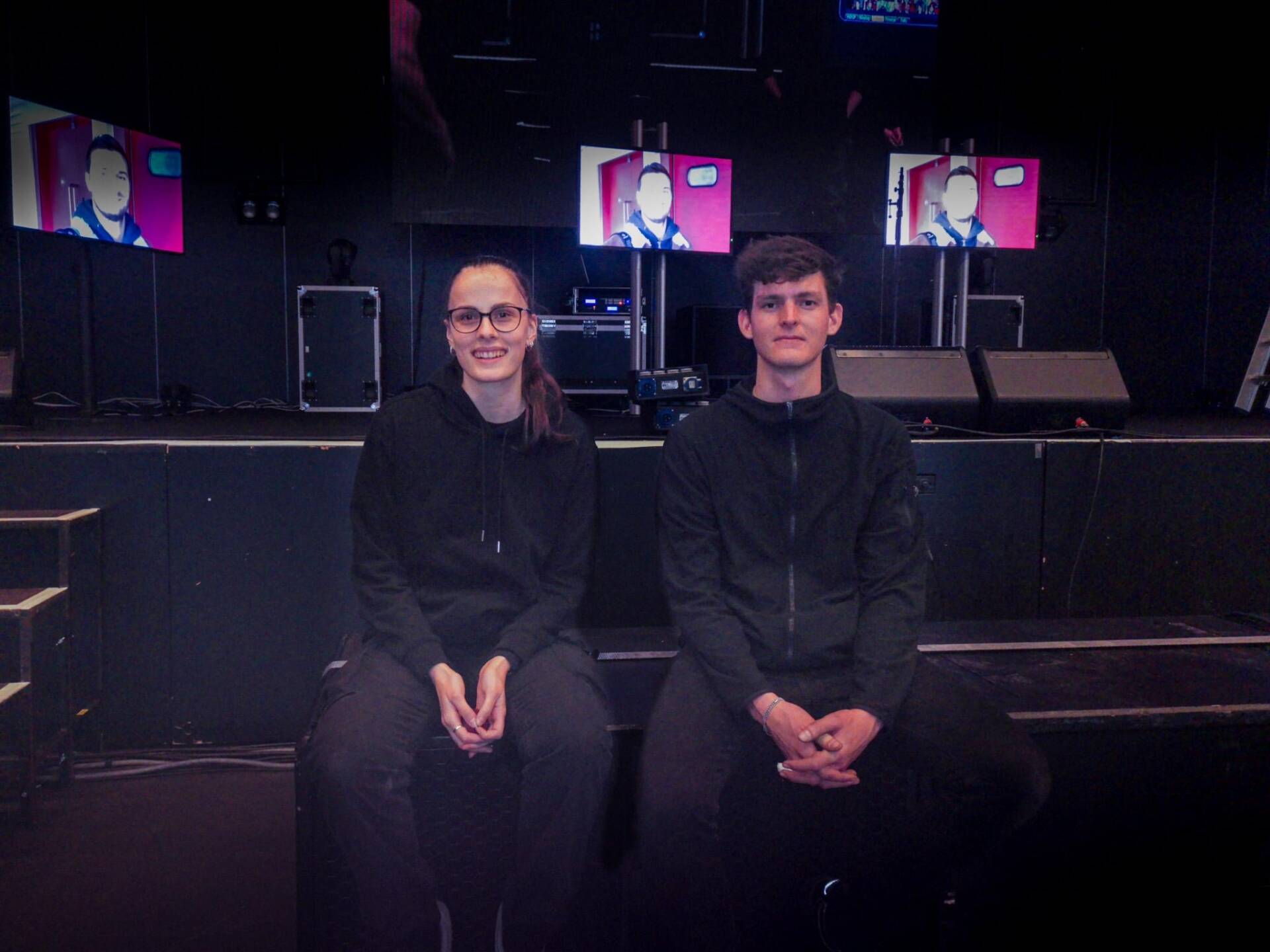 Frosina Gashi and Leo Felder are currently completing an apprenticeship at the CCB. Most of their colleagues have been on short-time working for a long time now, making it much more difficult for them to look after the two apprentices. They explained to us in a telephone conversation how they have nonetheless been able to acquire sufficient practical experience to meet the demands of their future day-to-day working life in the profession.
You are currently completing an apprenticeship at the Congress Center Basel to become event specialists. How long does your training last and which year are you in at the moment?
Frosina Gashi: The training lasts a total of four years and I'm already in my last year and will be finishing in the summer. Leo Felder: I started my training later and am now in my second year.
Unlike your colleagues, you are not on short-time working. What does your day-to-day working life look like?
Frosina Gashi: We still come to the Congress Center most days, because it's not really possible to work from home in our profession. My day-to-day work is less varied now, however, than it used to be. Only occasional events are being held at the moment – primarily at the political level, with the sessions of the Basel-Stadt and Basel-Landschaft parliaments. Otherwise, we're using the time to make sure the equipment is fully in order and are reorganising it. I'm studying for my vocational baccalaureate in parallel to my apprenticeship, so I attend college twice a week. And we're also benefiting from in-house training. At the moment we're on a network training course. Leo Felder: Since I only experienced a normal situation for a short time after starting my apprenticeship, the change has not been quite as extreme for me as it was for Frosina. At the moment, a great deal of things are happening spontaneously which would previously perhaps have been planned a long time in advance. The fact that I attend vocational college once a week also ensures a certain degree of continuity for me too.
How are you making sure that you acquire sufficient practical experience to pass your final apprenticeship exam, despite the current situation?
Frosina Gashi: Many people don't realise that our profession also involves repairing and maintaining the technical infrastructure. This is an area that has not been forgotten over the past few months – on the contrary, we have been able to use our time precisely for this purpose and acquire the corresponding know-how. In addition, the Swiss Association of Technical Stage and Event Professions has taken up the problem of insufficient practical experience and launched the "Next Generation 2021" series of virtual concerts. This allowed apprentices throughout Switzerland to practise their skills at a real event. In Basel, the concert was being staged in the Rhypark.
Are there also areas where you have been able to expand your know-how over the past year?
Leo Felder: I can certainly say that I'm now a power user when it comes to Zoom. And, joking aside, a number of virtual large-scale events were held on the CCB's premises in October, including the Annual Meeting of the German Association of Haematology and Medical Oncology (DGHO). Frosina and I were very much involved in the preparations for these events. And we certainly learned a great deal about streaming, video processing and camera technology from this.
Have you already got plans for when you've finished your apprenticeship? Do you want to stay in the sector, even if the future looks somewhat uncertain at the moment?
Frosina Gashi: I'm really enthusiastic about the event industry and definitely want to keep working in my profession. To further broaden my knowledge, I intend to take a part-time course in cultural management after my apprenticeship. Leo Felder: I certainly want to work in my profession later on as well. With the knowledge we have acquired at the CCB, we don't, after all, have to restrict ourselves to live events. I could imagine myself specialising in film production or sound engineering at a later date, for example.