Messe Basel takes its responsibility towards society and its stakeholders very seriously. This is why serious business practices and compliance with the statutory requirements are a matter of course for our company. We also attach great importance to being a reliable and fair employer.
Accessibility
The Messe and Congress Center Basel are fully accessible. We have recorded the accessibility of all our rooms and access routes with OK:GO. This takes in estimates of the available space right through to the width of the doors. OK:GO supports Switzerland's tourism industry in addressing the travel requirements of people with disabilities, senior citizens and families with small children in an appropriate and targeted manner. The accessibility information is designed to make travelling easier for people with mobility impairments and to ensure that everyone is able to plan their trip independently. You will find the information here:
Employment
Our employees benefit from attractive working conditions, based on a culture of motivation and independence. We also support our employees in their personal development by promoting in-house and external further training.
Code of Conduct
The Code of Conduct provides our employees with guidance on issues that need classifying. This includes questions relating to gifts, invitations, bribery, conflicts of interest, the award of contracts, competition and anti-trust law, inside information, insider trading, data protection and the correct form of behaviour toward colleagues.
Fighting corruption
Since 1992, all contracts of employment issued by the MCH Group contain an anti-corruption clause. In addition, the provisions governing the admission of exhibitors provide protection against the risk of passive corruption. These are based on clear-cut criteria set out in the corresponding Regulations.
Are you interested in further sustainability topics?
Economic sustainability
Exhibitions, congresses and events bring enormous economic benefit to the region in which they are held.
Environmental sustainability
Most of the energy used in operating the Messe Basel premises is renewable energy.
Green Team
The Green Team is committed to creating offers centred around sustainability and to communicating these.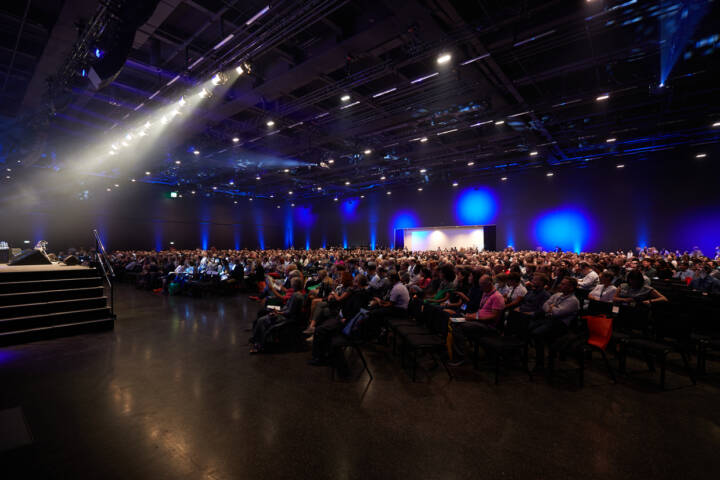 Messe Basel and the Congress Center Basel are part of the MCH Group – a leading, internationally active live marketing company.
Find out more