When it comes to sustainability, the event industry frequently assumes a pioneering role. This is hardly surprising, given that demand for green meetings has been running high for some time now. Not only the local actors make a key contribution here, however. Equally important are the endeavours undertaken by the destination itself. Lukas Ott is head of cantonal and urban development for Canton Basel-Stadt and told us how his department is addressing these matters.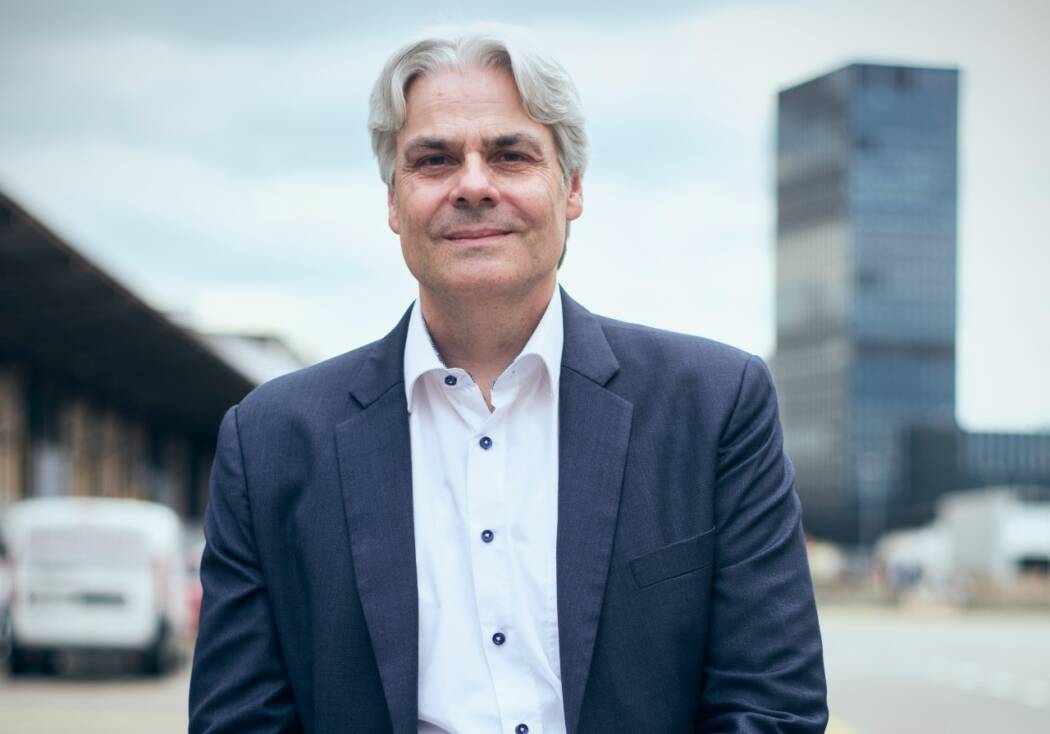 What targets is Canton Basel-Stadt pursuing in respect of environmental sustainability?
In general terms, it is a matter of preserving our natural basis for life. This means using energy and resources sparingly, including with an eye to climate change which is affecting Basel just as much as the rest of the world. At the forefront here are a reduction of CO2 emissions with the target of achieving net zero by 2037, which was voted for by the electorate, and measures to protect people and the environment against the consequences of climate change, some of which are already making themselves felt.
What does that mean in concrete terms and what measures does it entail?
It calls for a large and wide range of measures. These include replacing fossil-fuelled heating systems with district heating and renewable energies, a circular economy, upcycling, promoting sustainable but tasty food, smart logistics and mobility solutions, as well as other smart city approaches. The sponge city and the sustainable development of transformation areas are good examples of the latter.
When people talk about sustainability, they often just think of environmental issues. Are you also concerned with social aspects?
Yes, of course. The concept of sustainability not only takes in the environment and social matters but also relates to the economy. It's important not to forget that. Only by paying equal attention to all three areas will it be possible to achieve future-orientated development. Society forms the central focus of our work, both in our existing neighbourhood structures and in the areas undergoing transformation. We want to keep Basel a vibrant, socially mixed city, giving everyone having the right and opportunity to live, reside and work here. This can be achieved just as much through a housing policy aimed at creating low-cost housing as by taking care of all the different aspects involved in people living together.
Where would you say Basel stands in matters of sustainability compared with the rest of Switzerland?
We come off well in a comparison with the rest of Switzerland. We were the first canton to introduce policy guidelines geared to sustainable development and we have been pursuing a progressive energy policy for many decades – including the ban on nuclear energy enshrined in our cantonal constitution. Basel introduced a levy on electricity in 1983 which is used to promote energy-saving measures and renewable energies. And, since 1999, Basel has had an incentive tax on electricity, reflecting the principle of ecological tax reform. We also obtain our electricity from 100% renewable energies and have Switzerland's largest district heating network, which is currently undergoing a massive expansion. All these and other projects are supporting us on our way to the post-fossil age. Despite this, we still have a great deal to do if we want to reach our target of net zero by 2037. This calls for innovations and not just for technological solutions. We also have to scrutinise our behaviour and habits. We must look for answers together as a society. Which living and working models are sustainable and which types of sustainable lifestyle appeal to us?
The core statements in brief
Basel's key environmental protection targets:
full sustainability for the benefit of the environment, people and the economy
reduced CO2 emissions, with a target of net zero by 2037
protection for people and the environment against the at times already palpable consequences of climate change