Messe and Congress Center Basel were able to celebrate a premiere of a special kind on 10 and 11 July 2023. With the DACH Trade Fair Conference, they hosted representatives from the Swiss Expo Event association, Germany's Professional Association for Trade Fairs and Exhibitions (FAMA) and Messen Austria. All three associations had come to the city on the Rhine to discuss the most pressing issues for the industry. And since the format met with great approval, it is going to be held annually in future, being staged in each of the three countries in turn.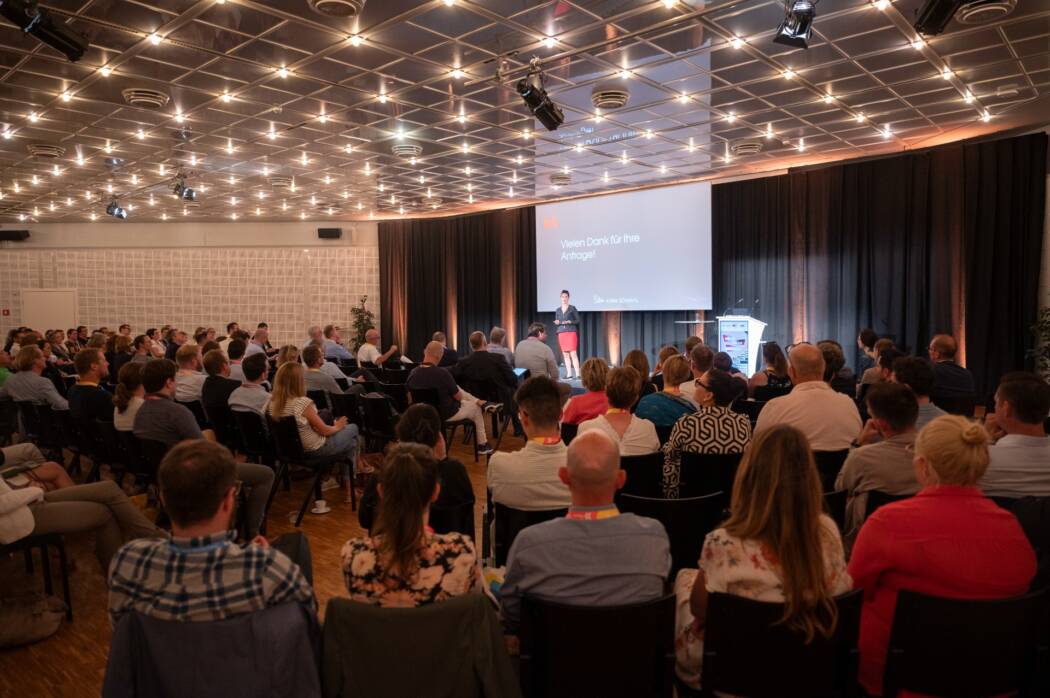 With more than 180 guests and a programme centred around the topics of transformation, new business models and sustainability, the first edition of the DACH Trade Fair Conference can quite rightly be called a success. The panels and keynote speakers focused on the challenges currently facing the industry – rising event and technology costs, a lack of skilled workers, the ongoing reduction in travel and increasing digitalisation. The fact that this event meets a need is also confirmed by Roman Imgrüth, CEO of MCH Exhibitions & Events and a board member at Expo Event. "We're naturally relieved that our business is flourishing again. But a number of other aspects inevitably received insufficient attention during the years of the pandemic. Being able to address these now with experienced colleagues constitutes an enormous advantage".
Attendees were not only able to take a look at the infrastructure on site but also engaged with MCH Group employees as competent discussion partners. In a panel discussion, Claudia Ries from the Swissbau Team and Andreas Rex, Managing Director Exhibitions at MCH Group, gave exciting insights into "The key to the digital business model". And that wasn't all. Those who came additionally enjoyed a Basel cultural tradition in the form of a performance by a group of carnival pipers. One thing is certain – participants will have very fond memories of their time at Messe and Congress Center Basel.