If a company wishes to be successful over the long term, it cannot afford to ignore sustainability issues. MCH Group is fully aware of this and has appointed Sarah Borrey as Chief Strategy and Sustainability Officer, thus anchoring sustainability at Executive Board level. We asked her what this means in practice and what her day-to-day work involves.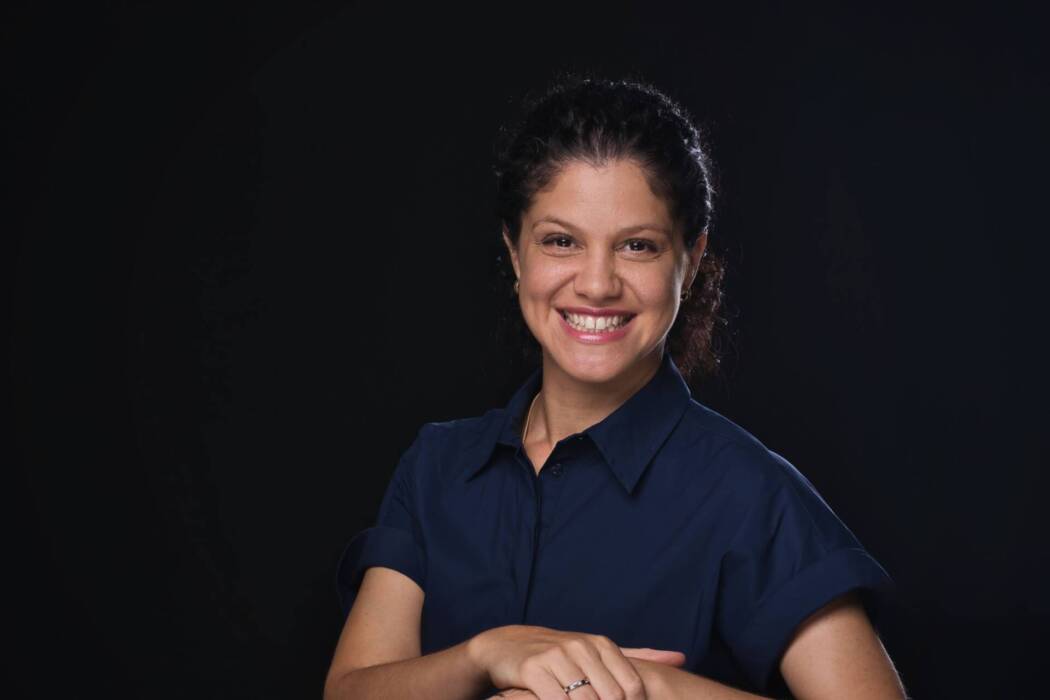 Sarah Borrey, you are on the Executive Board at MCH Group. What are your responsibilities and duties in this position?
As Chief Strategy and Sustainability Officer of MCH Group, I am responsible for defining both the strategic alignment and sustainability of our company and deriving measures from this. My role thus primarily involves resolutely guiding MCH Group in a sustainable and future-proof direction while at the same time ensuring that we comply with the statutory requirements on matters such as sustainability reporting.
I am convinced that a sustainable and strategically well-thought-out alignment and also responsible treatment of both the environment and people are essential for the resilience and future viability of our company. These elements not only constitute obligations but also shape our corporate vision and values.
What aims is MCH Group currently pursuing with regard to sustainability?
MCH Group is adopting a demanding and thorough approach to the issue of sustainability. This means we first do our homework before making any promises. We thus attach great importance to creating a reliable and transparent basis in this respect.
We are now in our second year of collecting CO2 data in the area of sustainability and plan to publish our second GRI-based sustainability report at Group level next year. We have already learned a great deal from this intensive work and can confidently say that we have a solid foundation in place for our future sustainability efforts. In 2023, we have identified our materialities, or focal areas of action, and are aligning our measures accordingly.
Through our commitment to the Science Based Targets (SBTi), we are preparing to take forward our current initiatives in the coming year with specific targets and reduction measures to continuously cut back on our environmental emissions.
We also see sustainability as being more than just ecological responsibility. Issues such as diversity, equity and inclusion also form an integral part of our considerations and actions on the way to a holistic and more sustainable form of corporate management.
What role does sustainability play in congresses, trade fairs and events today?
Sustainability is now indispensable in the event and congress industry, and demand for environmentally and socially responsible practices is constantly increasing. It is no longer just "nice to have", but essential for success and reflects the expectations of our customers and partners. By planning responsibly, we are safeguarding not only our image, but also our future.
Within MCH Group we are committed not only to meeting the existing sustainability standards but also to leading the way in developing innovative, sustainable solutions and standards. Our aim is for our events to have a far-reaching and positive impact on society and the environment.
What particular challenges does the event industry face with regard to sustainability?
The event industry faces immense challenges in terms of sustainability, especially for large-scale international events such as Art Basel. These events always generate significant emissions – and particularly scope 3 emissions. We are aware of these challenges and are working hard on solutions to minimise the environmental impact of our events, whether through the promotion of sustainable transport, the reduction of waste or the use of sustainable materials.
While we are aiming to minimise the environmental footprint of our events, we also consider it important not to underestimate the social and economic value that we generate. Large-scale events can provide significant economic momentum for the cities and regions in which they are staged as well as promoting exchange and networking between businesses, cultural institutions and the general public. But, in this case, the principle of partnership with the city of Basel and with the other cities around the world in which we operate also applies.
How would you describe the status quo with regard to sustainability in the event industry?
The event industry is currently undergoing a process of great change, with sustainability taking on increasing importance. I can see a positive dynamic toward responsibility and sustainability, with a move away from marketing slogans and toward genuine measures. We are in close contact with numerous other exhibition venues and the UFI (The Global Association of the Exhibition Industry), regularly exchanging ideas and sharing best practices. We are motivated to play a leading role in this change and exert a positive influence on the industry in this way. I am in the privileged position of being part of the top management of MCH Group, close to the CEO and Board, where I have short decision-making paths and can do a great deal on my own. And all of this with a young, dynamic team and the support of the employees in the organisation who are showing a great deal of initiative in tackling this topic.
The way ahead is clear and we are ready to drive sustainable change in the world of events – something which we are embarking on with great energy and enjoyment.