When it comes to Switzerland's economic ties with other countries, Dr. Simone Wyss Fedele is the person to ask. As CEO of Switzerland Global Enterprise, she also has a profound knowledge of our SME landscape. We spoke with her about the challenges and opportunities that currently face actors in Switzerland. And we also asked her how she sees the economic future of our city.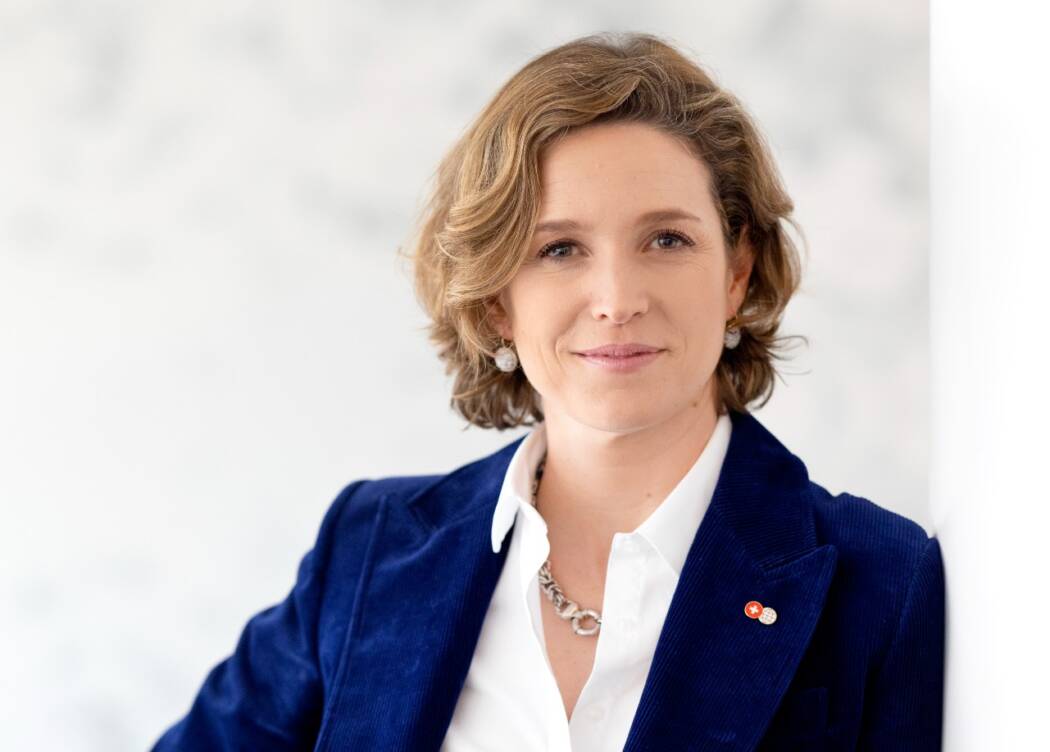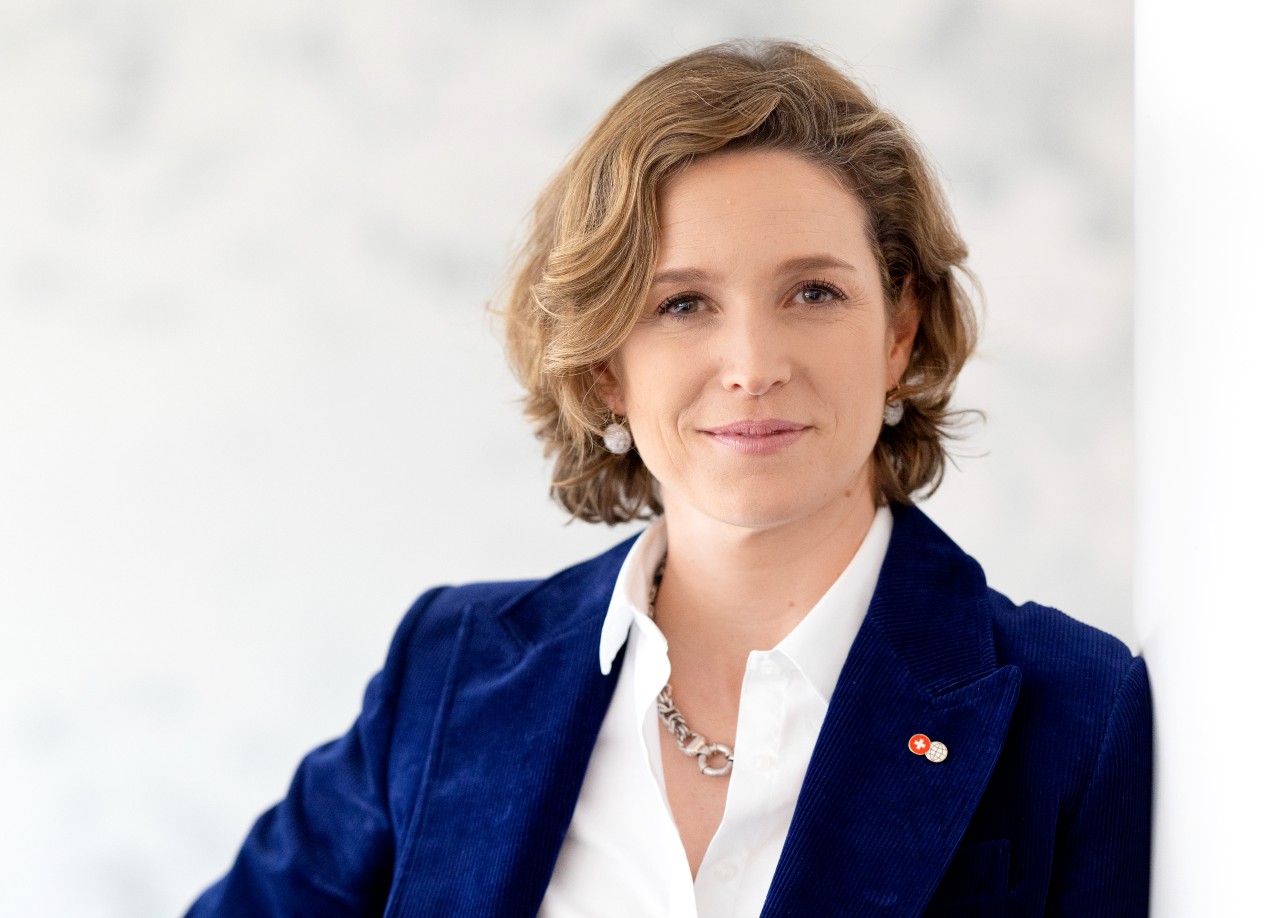 Simone Wyss Fedele, you are in daily contact with internationally operating Swiss SMEs. What, in your opinion, have been their most serious difficulties arising from COVID-19 and the war in Ukraine? 
First of all, I would like to say that Swiss SMEs are faring exceedingly well on the international stage and have been doing so for many decades. This is due to the fact that they are innovation and quality leaders in many respects and also operate in niche markets. With their many years' experience, the representatives of these companies are likewise familiar with crisis situations. It's not by chance that "Swiss SMEs can handle a crisis" is a frequently-heard saying in our organisation. Nevertheless, these are challenging times, with margins generally subject to great pressure. Last year, we supported some 6,500 SMEs. At the moment, these companies are particularly concerned about supply chain problems, which look set to accompany them right through to 2024. They are also having to contend with export-related issues. This is due to the increasing significance of geopolitics, prompted by the Ukraine conflict and the conflict between the USA and China, for example, as well as by other barriers to trade. A more pronounced trend toward protectionism is emerging all over the globe. And a further topic of concern to Swiss SMEs is the various business opportunities that exist in the markets and how they can benefit from these. Given all these different aspects, we play a key role together with our partners in Switzerland and abroad.
In what precise form do you, as an organisation, support Swiss SMEs? 
We support them by focusing on our strengths – our 100 years' experience in the international business arena, our global network of partners and our employees in the markets. A further key factor is that we act on behalf of the Swiss government, which gives us an official status and opens many doors for us automatically. All these aspects help us smooth the path for Swiss companies abroad. In normal times we do this by providing support in the form of an analysis of suitable markets and assistance with legal issues or with finding a location in the desired area and with hiring a CEO. During COVID, however, the situation changed completely and it was solely a matter of focusing on continuity. We took on the role of a stabiliser, advising companies how to deal with the travel restrictions, for example. The situation is now a different one yet again and our focus has switched more to exploiting market opportunities. The pace in the sustainable energy sector has been stepped up enormously, not least on account of the conflict in Ukraine. This is why we are pinpointing ways in which Switzerland, with its competitive cleantech sector, is able to contribute to this transition.
Switzerland Global Enterprise also has the job of helping foreign companies set up in Switzerland. Are there any companies looking to expand their market in this way at present? And, if so, to what extent are they being held back by the current uncertainty prevailing in the world? 
When it comes to promoting Basel as a business location, the situation has indeed been a different one from that of the Swiss SMEs which, at the height of the corona crisis, were concentrating almost exclusively on maintaining their business in existing markets as best they could. During the acute phase of the pandemic, Switzerland was a highly sought-after location, being a stable and hence attractive country precisely in times of crisis. And the figures are also there to prove it. With 220 companies setting up and creating 1168 new jobs, we were the only country in the world, alongside Ireland, to succeed in recording a positive development in this respect in the crisis year of 2020. Then, in 2021, a total of 282 companies, and hence an even greater number, settled in Switzerland.
You know Basel well – from both a personal and a professional point of view. What do you consider to be the biggest challenges and opportunities for our economic region at present? 
That's quite correct, I even have Basel roots – and that's something I'm very proud of! One particular feature of my home city is its unique location at the point where three countries meet, which is why it has always enjoyed an international orientation. It is additionally home to a strong life sciences industry. These two factors also make it vulnerable, however, given Switzerland's rather difficult relations with the EU at present. When it comes to our work promoting Basel as a business location, where we cooperate very closely with BaselArea, we are currently at a disadvantage compared with competitors like Ireland and the Netherlands, although we are sincerely hoping that this is just a temporary situation. It is thus all the more important for us to get across the many advantages that Switzerland still has to offer. This has worked very well in the past and will continue to do so in future. Basel is thus set to remain a key business location in times to come too.