Not only is Basel's Christmas market the largest Christmas market in Switzerland, it is also regarded as one of the most delightful markets in the whole of Europe. As Head of External Relations and Location Marketing in Canton Basel-Stadt's Presidential Department, Sabine Horvath is in charge of organising this major event together with her team. We wanted to know how she has experienced this special edition of the market and what changes she has detected in the aftermath of the pandemic.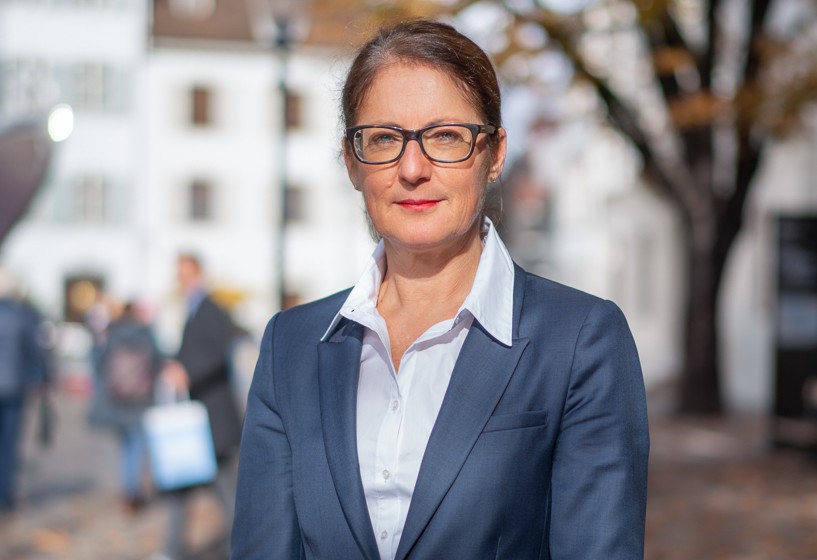 Sabine Horvath, companies have been able to hold large-scale parties again during Advent this year, and we saw that people clearly felt the need to meet up. The city has also been decked out in the customary manner for Christmas again. What have been the highlights of this year's Christmas in Basel for you?
I was particularly impressed by the attention paid to detail by the various actors involved in staging Christmas in Basel. This was also appreciated by the million or so visitors to the Christmas market, as has been shown by the online voting on the "European Best Destinations" platform, for example. According to this survey, we have the second prettiest Christmas market in the whole of Europe – and that's fantastic!
What have been the initial things you have learned from organising this year's Christmas? Did all the exhibitors come back? And do you feel that visitor behaviour has changed in the aftermath of the pandemic?
We detected a great deal of interest and a certain gratitude among both the market traders and the public for the fact that the Basel Christmas market was being held without any restrictions again. This was also highlighted by the visitor numbers, which are on a par with those prior to the pandemic.
One question that is also of concern to us as a trade fair and congress location hosting large-scale events: what energy concepts do you apply for your events and have you also looked into whether they make a meaningful contribution?
It goes without saying that, as a major event organiser, we not only wish to contribute to the electricity-saving campaign but, indeed, are obliged to. We thus looked into the options at an early stage and defined appropriate measures. These include reduced operating hours for the Christmas lighting and consistently dispensing with illuminations that have not been switched to LEDs.
What is your own personal conclusion regarding this year's Christmas market?
I am impressed by the understanding shown for the calls to reduce electricity consumption. The underlying mood has been a positive one and I don't exclude us incorporating one or other of the electricity-saving measures in our future planning too.